WHEP, Wildlife Habitat Education Program, is a national program, which means that each state can participate. Each state is allowed to enter one 4-H team, and or one FFA team. A team may consist of 3-4 members, ages 14 -18* to the national contest each year. The state usually selects the team through a state competition.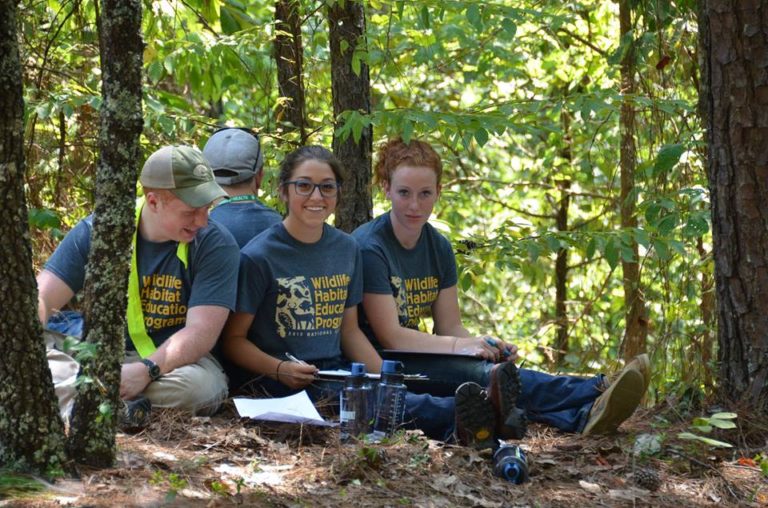 ANY PERSON , age 8-19, can compete in WHEP. 
ANY PERSON , age 21 and over, can become a volunteer adult leader in WHEP. 
EXTENSION AGENTS or SPECIALISTS can start or expand WHEP in their state.
4-H and FFA age is:
* 14 years old as of January 1, of the present (contest) year.
* 18 years old as of January 1, of the present (contest) year.
However, if you are under the age of 14, you can still participate at the junior level within your state.
The basic premise of 4-H and FFA programs is to teach valuable skills and knowledge to young people, who, in turn, teach their parents. Today's students are our future land stewards. Students in WHEP have a greater understanding of the value of land and how it can be managed to benefit many wildlife and fish species. When they join the work force, former WHEP participants can apply their WHEP skills and knowledge to create better habitat for wildlife and fish, no matter what professional field they have chosen.
Since each state program varies, we can't provide specific details about your particular state. But you can call your LOCAL COUNTY EXTENSION AGENT or COUNTY 4-H COORDINATOR for more information about WHEP in your area, how to compete, and/or how to volunteer.  Some states do have web sites, check out the State Resources.